Heartland Center for Behavioral Change - Jackson County Drug Court Service
1212 McGee Street, Suite 301
Kansas City, MO - 64106
(816) 842-1805

County: Jackson
Call 1 800-664-3315 and speak now with an alcohol or drug abuse counselor.
Call now. This service is free of charge and there is no obligation.
---
Heartland Center for Behavioral Change has been delivering hope, healing and recovery to people struggling with addiction since 1982. We are a nonprofit organization that has helped thousands of people begin a new life – free of alcohol and drugs. Our services are certified by the Missouri Department of Mental Health and are available on a sliding scale fee basis, which often means at little to no cost. Services are available at various locations throughout the Kansas City metropolitan area, Springfield and Southwest Missouri.
At Heartland Center, we know that a life free from addiction is possible. The journey to wellness begins with a decision to take the first step, and Heartland Center is here as your partner. Heartland Center services are tailored to meet the unique needs of each individual. We deal not only with addiction but also with problems that keep recovery out of reach. Whether it's employment, family or finances, our staff can help. Our services include:
Medically Monitored Inpatient Detoxification
    Outpatient Substance Abuse Treatment
    Substance Abuse Traffic Offender Program (SATOP)
    Medication-Assisted Treatment
    Court Services
All services are provided on a non-discriminatory basis without regard to race, gender, sexual preference, creed, marital status, national origin, disability or age.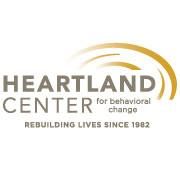 ---
Been to this addiction center? Share your experience.