DeKalb Addiction Clinic - DeKalb Community Service Board
Call 1 844-930-5397 and speak now with an alcohol or drug abuse counselor.
Call now. This service is free of charge and there is no obligation.
---
Location services description: Substance abuse treatment.
Treatment received at location:
Outpatient, Partial hospitalization/day treatment
Types of patients treated:
Persons with co-occurring mental and substance abuse disorders.
Community-based behavioral health and developmental disabilities services organization located in metropolitan Atlanta, Georgia, offering a full range of mental health services, developmental disabilities programs and substance abuse treatment to more than 10,000 citizens annually.
As a public, not-for-profit organization, the DeKalb CSB operates more than 20 locations in DeKalb County with a diverse workforce of more than 500 direct-care and support staff.
The DeKalb Community Service Board operates more than 20 facilities offering a variety of outpatient, day treatment, crisis and residential services.
Behavioral health oupatient centers
Outpatient addiction clinic
Developmental disability facilities.
Psychosocial rehabilitative programs
Residential sites across the county
24/7 crisis care at the DeKalb Regional Crisis Center
Mission Statement: Our staff of physicians, nurses, clinicians and support personnel is dedicated to helping our consumers and their families recover from these debilitating disabilities and resume productive lives. The mission of the DeKalb Community Service Board is to provide access to the right service, for the right person, at the right time. We envision a community in which disabilities no longer limit potential.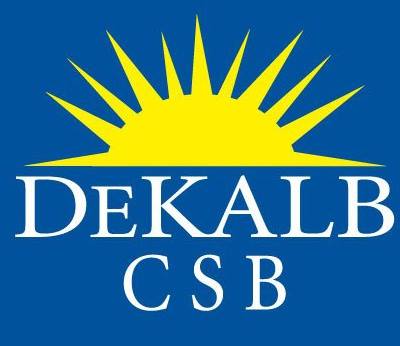 ---
Been to this addiction center? Share your experience.